Tytuł z: How to Destroy Angels - A Drowning
odsłuch
How to Destroy Angels - How to Destroy Angels EP
How To Destroy Angels to nowy projekt Trenta Reznora i jego żony Mariqueen. Wzmianki na temat projektu pojawiły się w internecie w kwietniu 2010 roku, a na oficjalnym kanale w serwisie YouTube można było oglądać specjalne "teaser videos", które przybliżały nieco strukturę muzyczną projektu.
Nazwa "How To Destroy Angels" pochodzi od nazwy piosenki formacji Coil.

Członkowie:
Mariqueen Maandig Reznor - wokal, klawisze
Trent Reznor - klawisze, gitara, wokal
Atticus Ross - bass, syntezator

Dyskografia:

"A Drowning" - pierwszy singiel, wydany: 4 maja 2010
"How To Destroy Angels" - pierwsza EP zawierająca 6 utworów, wydana: 1 czerwca 2010
official website
How to Destroy Angels EP free download:
Aaron Horkey
Aaron Horkey was birthed and reared deep in the heart of the Rural Midwest, specifically the small farming community of Windom, Minnesota. Key personality traits include debilitating social ineptitude and a perverse attention to detail. Also, believes himself to have been born 100 years too late. Enjoys desolation, megafauna and transplanting sumacs. Currently ensconced in a bucolic whistle stop just west of the Mississippi, he whiles away the hours writing of himself in the third person, staring at his chore list and cultivating ulcers. Fully prepared for and welcoming a long languishing into obscurity, Aaron is the sole survivor of the Black Osprey Dead Arts Society and founding member of the Cottonwood County Druids Skateboard Gang. Previous clients include INIT Records, Cougar Den, Flip Skateboards, Playge, The Blinding Light, ISIS, Converge, Neurosis, Boris, Andrew Bird, Grails, Genghis Tron, Spitfire Wheels, SOS Press, Fat Possum Records, Deathwish INC, Hydra Head Records, Bruce Horkey's Wood and Parts, Agenda, Big Brain Comics, Cable, Flight of the Conchords, Mogwai, Ride Snowboards, Magic Bullet Records, Khanate and 420X10 Records. Published in the following periodicals: Thrasher, Concussion, Sea of Seed, Color, Monster Children, Juxtapoz, Ollie, Free & Easy and Low
więcej
Darren Pineda
Darren Pineda is an amateur photographer living in Sacramento, California. Although his work is not for commercial purposes, the result is the same if not better. Mostly portraits, it's an urban environment, intimate, slightly sexy sometimes that we found in his work. Pineda's photographs do not leave us indifferent anyway.
Irina Shayk for GQ Spain
więcej
Dan Hipp


Dan Hipp is a cartoonist whose graphic novels include the epic revenge series GYAKUSHU!, as well as the super-natural, rock, adventure series THE AMAZING JOY BUZZARDS, both of which have been translated and published in other countries. His work can be seen in the BEN 10: ALIEN FORCE "DOOM DIMENSION" graphic novels, which he illustrated. His artwork has appeared in Wildstorm Comics, Image Comics, Dark Horse Comics, Tokyopop, and Del Rey Books. He maintains his zombie survival training by watching monster movies and coaching Water Polo.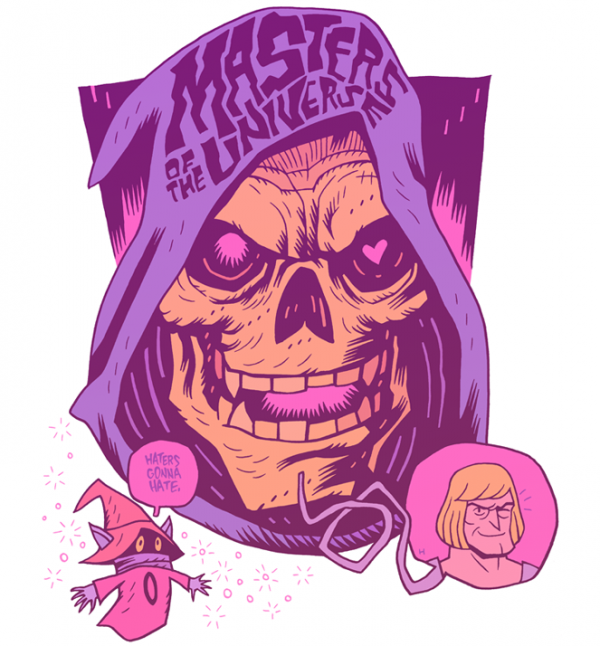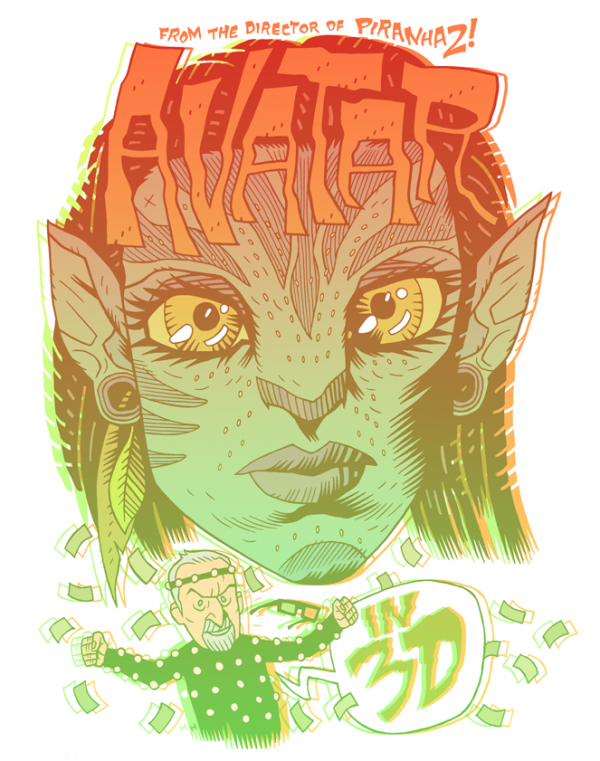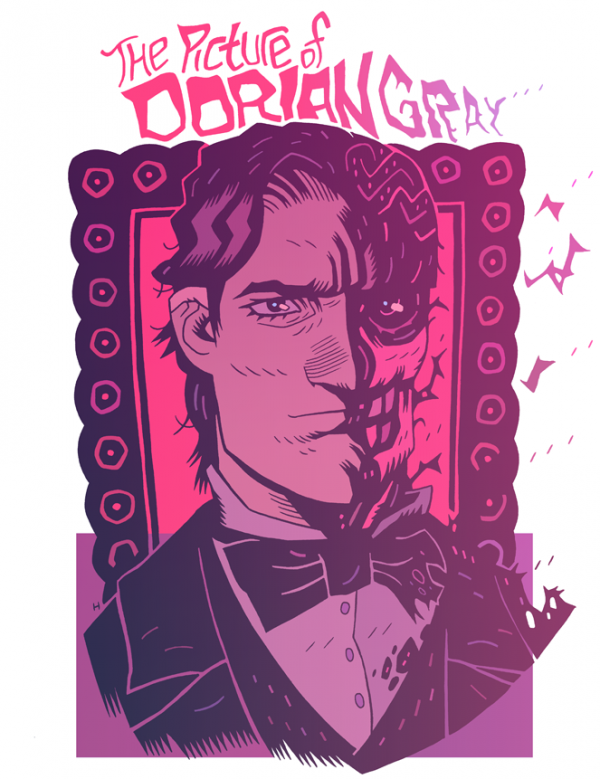 więcej
Katsia Zinga for Victoria's Secret
Meet Victoria's Secret's newest angel - Katsia Zinga. Fashion photographer Richard Bernardin shoots the stunning model for the latest issue of Grazia Paris. Katsia looks so sexy in her seductive lingerie! Victoria's Secret sure knows how to pick them!

Credits:
Photographer: Richard Bernardin
Model: Katsia Zinga @ Elite Paris
Styling: Stephanie Brissay @ Florence Moll & Associée
Hair: Leslie Thibaud @ Airport
Make-up: Raphael Pita @ Airport
Manicurist: Kamel @ B-Agency
Post-Production: Sublim
więcej
Corlen Kruger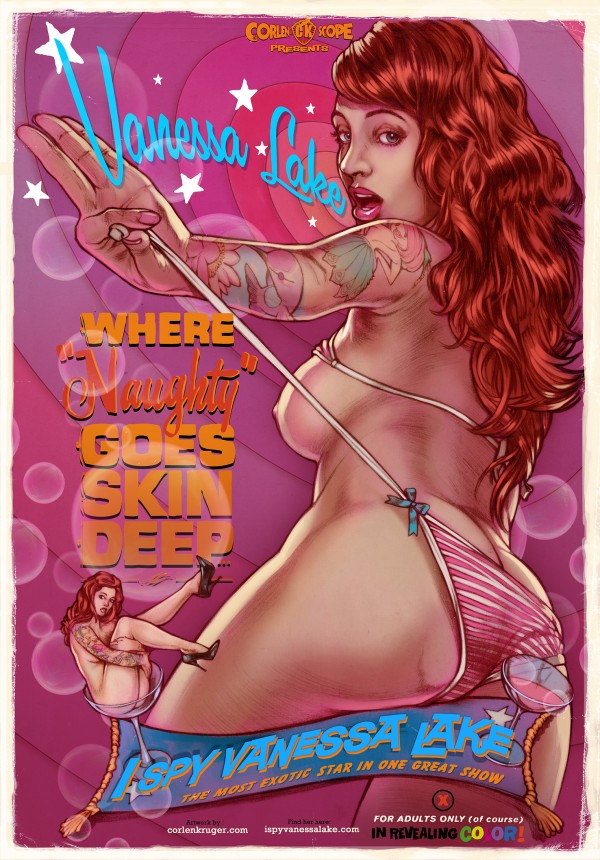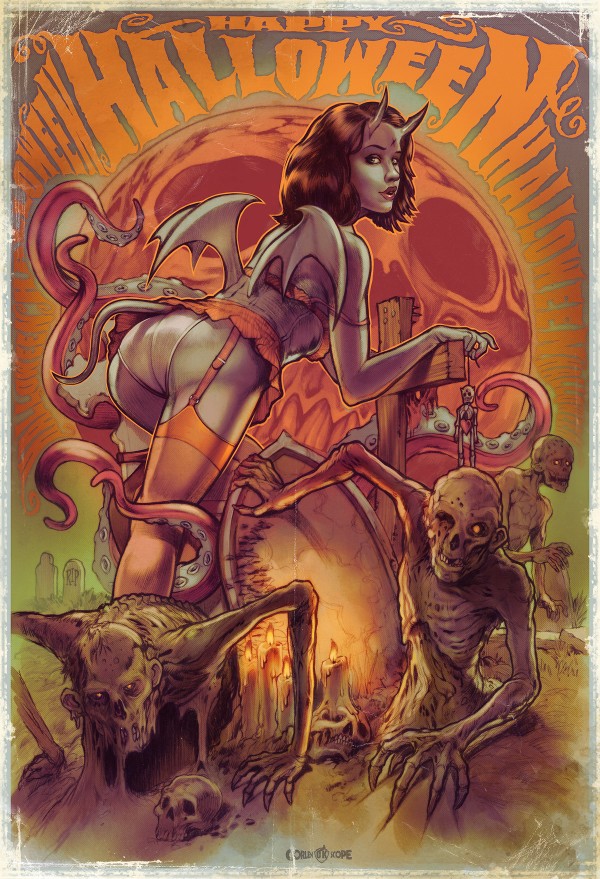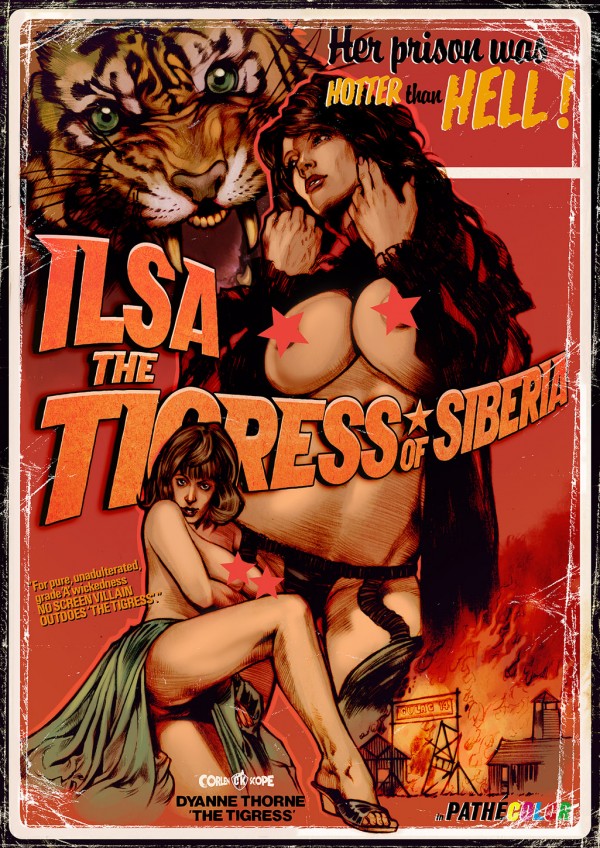 więcej
Adam Rindy
więcej
Jim Mahfood
Jim Mahfood aka Food One is an illustrator/comic book artist/muralist/live art rocker residing in LA. Jim single-handedly introduced Live Art to the American comic book scene. Jim has worked for every major comic book publisher. His illustrations have appeared in magazines like Playboy, MAD Magazine, Star Wars Gamer, URB, BadAzz Mofo and BPM.
więcej
Ozuma Kaname
"Born in Niigata, Japan in 1939, Ozuma Kaname began studying traditional Japanese painting under his uncle, artist Sakai Soushi, from a young age. Moving to Tokyo at the age of 18, he trained as an art dealer while working at a printing company. Afterward, he moved on to the publishing industry where he illustrated tattoos. The majority of his work continues to be tattoo-related along with other traditional Japanese themes; and often serves as a source of inspiration for master tattooist Horiyoshi III, whose clients in turn, are often depicted in Ozuma's paintings."
więcej
Tim Green
Joe Chiodo
więcej
Shigeru Komatsuzaki
Here is a collection of sci-fi illustrations by the prolific Shigeru Komatsuzaki (1915-2001), whose fantastic work appeared on plastic model kit boxes and in magazines and picture books in the 1960s to 1970s.
więcej
Inne
Mazara del Vallo XIV
by *
kepalakardus
on
deviant
ART
Enjoying the summer
by ~
SigmaUna
on
deviant
ART
RM: Amor Zombie
by =
saiyagina
on
deviant
ART
Ballerina II
by =
Eibo-Jeddah
on
deviant
ART
_breeze.
by =
Bloddroppe
on
deviant
ART
autumn
by *
yaichino
on
deviant
ART
Hihi kitty
by *
naked-in-the-rain
on
deviant
ART
partners
by ~
molybdenumgp03
on
deviant
ART
understandin
by *
Sam-M
on
deviant
ART
Hellequin
by *
GENZOMAN
on
deviant
ART
Rising From Hell
by `
alexiuss
on
deviant
ART
Steampunk Dragon
by *
kerembeyit
on
deviant
ART