Tytuł z The Consolation Wars - When Will It Be Too Late.
odsluch / free dl
TU
odsluch / free dl całej kompilacji, z której pochodzi ten kawalek
TU
Andrey Nepomnyaschev
ZEROING from andrey nepomnyaschev on Vimeo.
Num from andrey nepomnyaschev on Vimeo.
Stefan Werc
Get up and go from Stefan Werc on Vimeo.
The video artist and photographer Stefan Werc has documented his travels and experiences of the world through a collection of stunning time lapse photography. Werc's time in Tokyo led to this high-speed birds-eye view of the pulse of this busy city. Trains, planes, automobiles and pedestrians flurry through this city as it wakes, sleeps and repeats every day. Broadcast 2000 provides the sound track with their song "Get Up And Go"
źródło
Glowing Stars Under The Ground
We have all seen glowing stars on the sky at night, but what about seeing stars under the ground? You get the chance to do that in the Waitomo Glowworm Cave on the North Island of New Zealand. Of course the "stars" are not real; they are glowing worms that is hanging from the ceilings in the cave.

The worms are only to be found in New Zealand, and they are as tiny as an average mosquito. The lightning from the worms are the only remedy boats with tourist are having when they cruise around on the Waitomo River underground to see the mysterious glowworms.
więcej
Greg Manis
więcej
Julian Hibbard
więcej
J.K. Yarnall
EASTERN STATE PENITENTIARY
Philadelphia, PA

Opened in 1829 as part of a controversial movement to change the behavior of inmates through "confinement in solitude with labor," Eastern State Penitentiary quickly became one of the most expensive and most copied buildings in the young United States. It is estimated that more than 300 prisons worldwide are based on the Penitentiary's wagon-wheel, or "radial" floor plan.

Some of America's most notorious criminals were held in the Penitentiary's vaulted, sky-lit cells, including bank robber Willie Sutton and Al Capone. After 142 years of consecutive use, Eastern State Penitentiary was completely abandoned in 1971, and now stands, a lost world of crumbling cellblocks and empty guard towers.
więcej
Klause Pichler
"Skeletons In The Closet"
Klause Pichler is an Austrian photographer (born 1977, Vienna, Austria) who specializes in many things. One of Pichler's more fascinating (and ongoing) series ventures behind the scenes at various natural history museums around the world to see exactly what kind of, pardon the pun, skeletons they have in their literal closets.
więcej
Edward Burtynsky
"Oil Spill"
nicholas metivier gallery, toronto
september 16 - october 9, 2010

beginning this week, canadian photographer edward burtynsky will be premiering images taken of the oil spill in the gulf of mexico at nicholas metivier gallery in toronto. the series is tilted 'oil spill' and will be shown alongside an earlier series by burtynsky called 'pentimento'. burtynsky has explored the theme of oil in a number of works, many of which are part of his book and travelling exhibition of the same name. burtynsky not only captures oil literally in these works, but also 'the human ecosystem—that has risen up around the production, use, and dwindling availability of our paramount energy source.' through these works we can see the affect of oil on the earth, made very clear in this latest oil spill. 'pentimento' on the other hand captures ship breaking yards in bangladesh in ten black and white type 55 polaroid pictures.
http://www.metiviergallery.com
więcej
Mark Gmehling
więcej
Mark Mawson
Beautiful abstract imagery taken by Sydney based photographer Mark Mawson.

"Aqueous II – The Sequel" is part of the "Aqueous" water series which have been showcased on TGM before. By dropping paint in water and capturing it, Mark is able to create these amazing photos that will leave you questioning whether it's real or not. Absolutely breathtaking!
więcej
Lars Van De Goor
więcej
Iván Navarro
Devenu célèbre pour ses étonnantes installations lumineuses et déjà exposé dans les plus grands musées internationaux, l'artiste chilien Iván Navarro transforme les objets du quotidien – portes, chaises, outils ou placards – grâce à des jeux de lumière et d'optique pour donner naissance à des oeuvres en trompe l'oeil faisant référence au minimalisme et plus particulièrement aux travaux de Dan Flavin ou Tony Smith
więcej
Philippe Tournaire
"Architectual Rings"
Moscow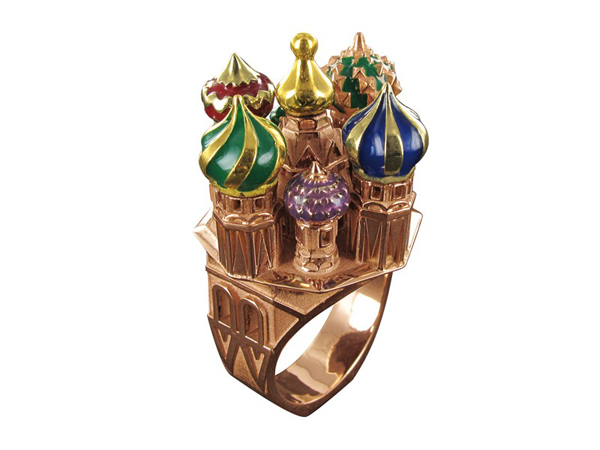 Venice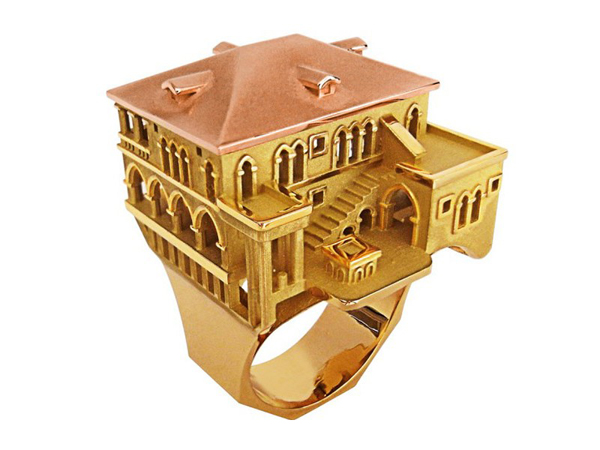 więcej
Stefan Glerum
więcej
Mark Langan
Since 2004, Mark has been reusing ordinary cardboard, otherwise destined for the recycling bin, to make beautifully effective wall decor.

He uses nothing more than corrugated boxes, non-toxic glue, a razor knife, cutting edge, and mat. Needless to say, plenty of artistic talent is also required.
więcej
Paper Donut
"Curious Breakfast"
więcej
El Mac
więcej
Rami Niemi
więcej
Inne
VD26
by ~
brade-s
on
deviant
ART